Description
★☆—

Iron on Clothing Labels Combination Pack

—☆★

Our iron on school labels will stop your children's clothes from getting mixed up or lost.
These labels are much thinner than others, so your children won't feel the label on the back.

These iron on name labels apply easily to all types of COTTON FABRIC (PE top, polo shirt, bodysuit, underwear, socks, towel etc).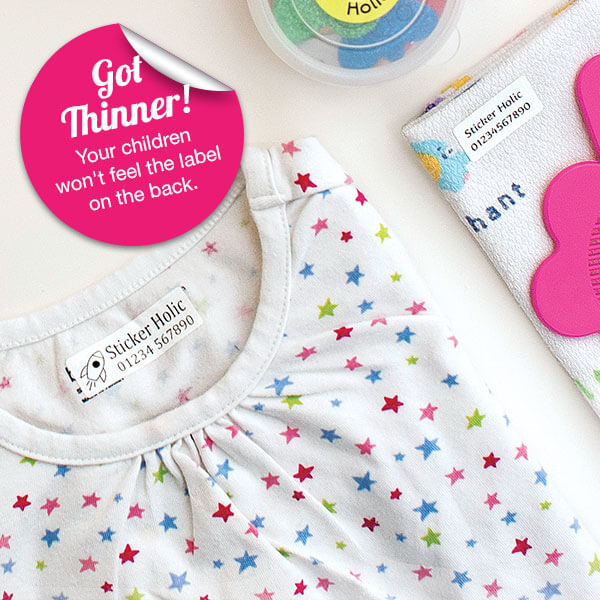 PLEASE NOTE:
These iron on clothing labels won't adhere to Teflon coated school wear/caring label,
and we would recommend our Stick on Clothing Labels for those types.
Please make sure the garment is suitable for use(COTTON FABRIC) with a hot iron.
NEVER iron directly onto the caring label.
DO NOT use steam ironing option.
Also these labels are not suitable for tumble dryer.
Please apply the labels after one wash if the clothes are new. The labels won't stay as they are coated.
Lastly, please allow at least 24 HOURS before washing the item.
★☆—

How to use Iron on Clothing Labels

—☆★
★☆—

Font Option

—☆★
★☆———

Icon Design Option

———☆★