Description
★☆—

Personalised Name Stamp

—☆★
No more sewing! No more ironing!
Personalised kids name stamp for school!!
The fastest way to label your belongings. Simply stamp, stamp, stamp!
Sticker Holic Name Stamp is suitable for papers, leather(shoe sole, wellies etc),
some fabrics(clothes caring labels, polo t-shirts, cotton t-shirts, PE top, underwear,
swimming costume, bookbag, PE bag etc) and some plastics.
SIZE: 35*14mm
Are you looking for name labels for clothes?
We'd recommend our Clothing Name Labels.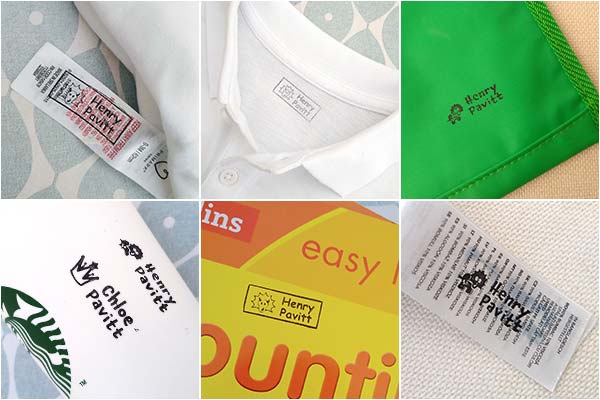 ★☆—

Please note

—☆★

– Wash new clothes before stamping.
– Once applied, please allow the stamp ink to dry up for at least 24 hours before washing/using the item.
– These are not suitable for thick/fluffy/rough texture and some plastic.
– Always practise on paper first.
★☆—

How to use name stamp

—☆★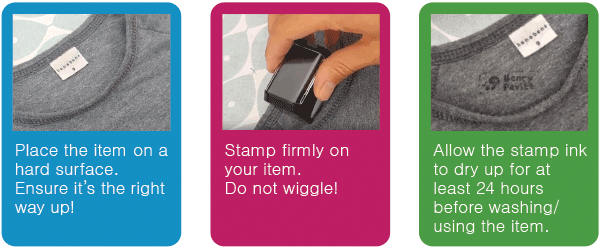 ★☆—

If you don't use the stamp a while…

—☆★

Please store the stamp in a cool/dry space to avoid contact with air.
You will be able to use the stamp for longer.

Here is the guide how to store the ink pad.

1. Squeeze the stamp together slightly.
2. Carefully push and remove the ink pad.
3. Keep the ink pad in the silver bag provided(make sure to seal the bag properly!).
4. Next use, refit the ink pad.
5. Enjoy stamping again!
★☆—

Name Stamp Font Option

—☆★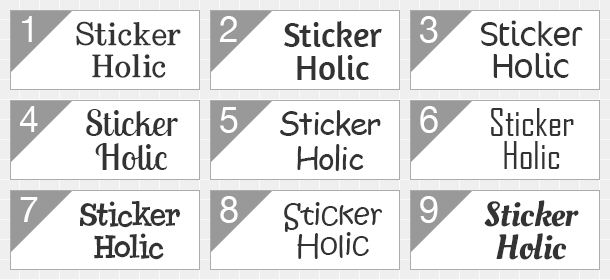 ★☆—

Name Stamp Icon Option

—☆★