Description
★☆—

Identity Protection Roller Stamp

—☆★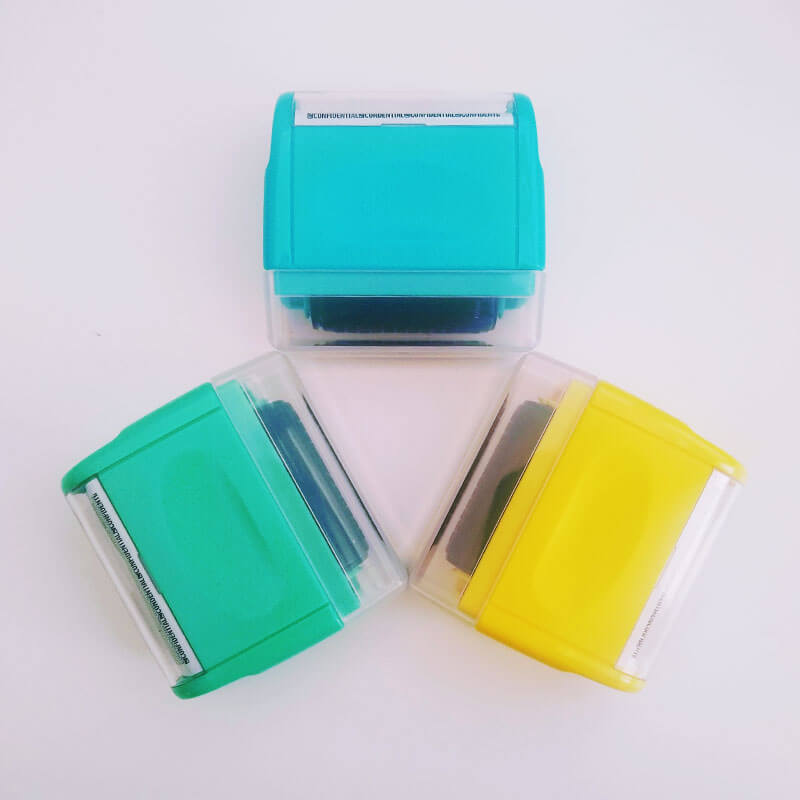 No more shredding! No more broken nails!
Protect your private/confidential information from identity theft.
A simple and convenient alternative to a paper shredder.
Simply roll the stamp over the text you want to hide and recycle stamped documents.
The roller type is able to imprint ink on uneven surfaces like cardboard boxes and round containers.
Unlike shredded paper, stamped documents are recyclable. Environmentally friendly.
Ideal for use on parcel address labels, bills, prescription bottles, mails, tax returns, cheques and more.
Stamping surface: 34mm wide.
It comes with one refill ink bottle.
Please note:
May not be suitable for non-absorbent materials.
We also have refill ink set. Please order here.