Description
★☆—

Sticky Name Labels – Pink Holic

—☆★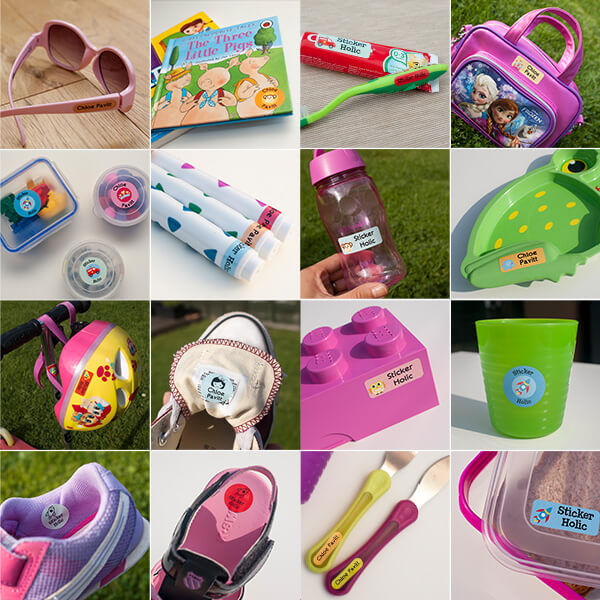 These stick on name labels are brilliant labels for kids/schools that will stay stuck…
Simply peel off and apply to any clean, dry hard surfaces.
These personalised stickers are perfect for shoes, bottles, beakers, lunchboxes, pencils, rulers, books and toys and all utensils.
Our stick on name labels are waterproof, dishwasher resistant(up to 50°C) and microwave safe.
Are you looking for name labels for clothes?
We would recommend our clothing name labels.
PLEASE NOTE:

DO NOT apply the name labels on a dry surface.
Also, please allow at least 24 hours before washing the item.
* If the name is more than 10 letters, we will have to print first name only on the small labels.
Please let us know if you want to print first name and first letter of  your surname on them. (eg. Charlotte P.)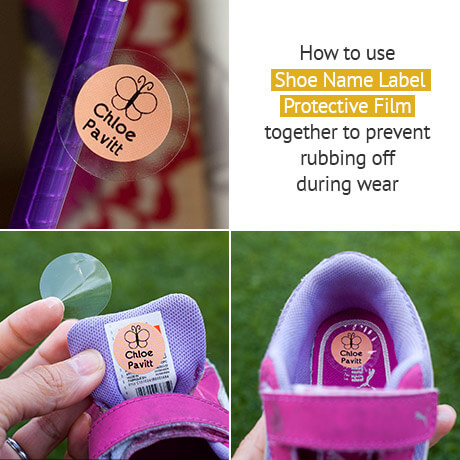 ★☆—

Font Option for your name labels

—☆★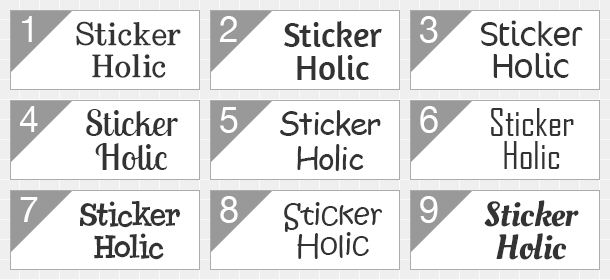 ★☆—

Icon Design Option for shoe labels

—☆★