Description
★☆

—

Sticky Label Set – Glitter Pastel Check

—☆★

SAVE 25% of RRP
110 labels only for £8.99!
These glitter pastel check sticky labels are brilliant labels that will stay stuck…
Simply peel off and apply to any clean, dry hard surfaces.
These stickers are perfect for small objects.
Our name labels are waterproof and dishwasher resistant(up to 50°C).
These will stay well on clothing care label too.
syour children won't loose their uniforms/clothes or mix them up with other clothes anymore!
Then how to use the labels? It's so simple! just stick them on clothing care labels!!
Our sticky school uniform labels are ideal for: Cardigan, Dress, Trousers, Coat, Swimming costume, tights, shirts etc.
Dimensions: 22*9mm, 30*15mm & 47*15mm,  110 labels per set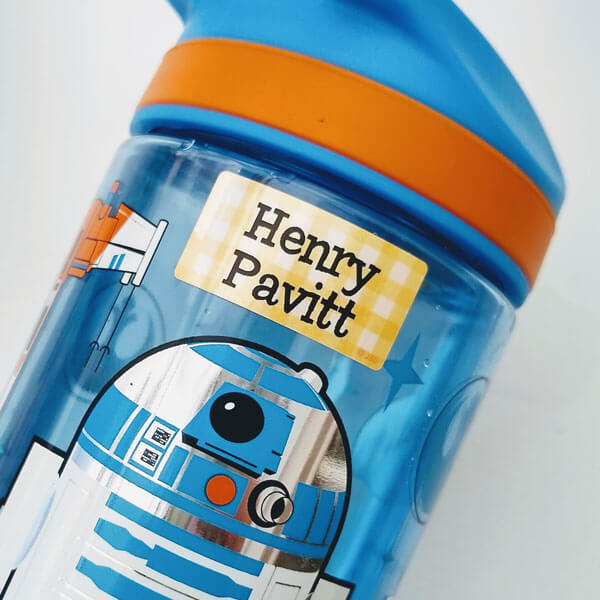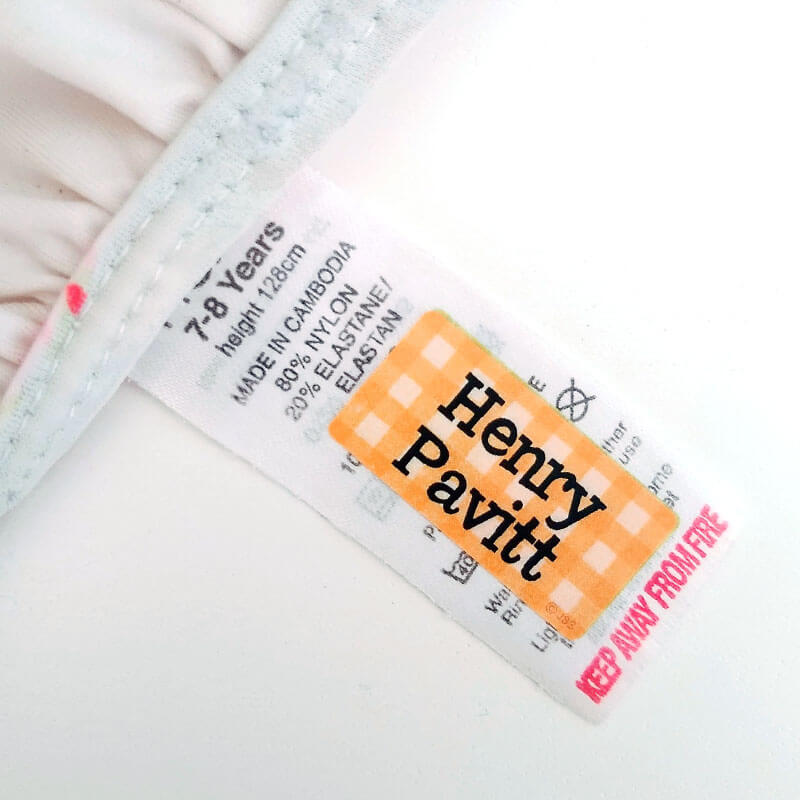 PLEASE NOTE:
This is quite small labels(width 22mm), so we would recommend to print the first name only.
(or first name & first initial of the last name)
Please apply the labels on a dry surface.
DON'T apply the labels directly on the garment's fabric as they wouldn't resist the wash.
Also don't try to remove the clothing labels when the garment is wet.
If you use dishwasher, please put the item on the top shelf.
Please allow at least 24 hours before use/washing the item.
★☆

—

Label Design – Glitter pastel Check

—☆★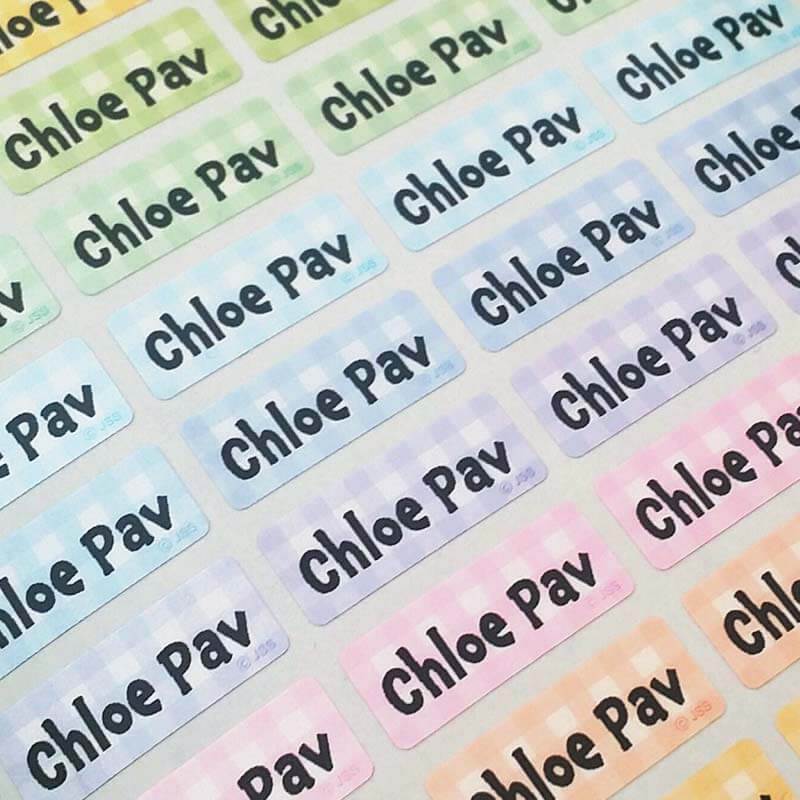 ★☆—

Font Option

—☆★
★☆———

Icon Design Option

———☆★